Ron Dougan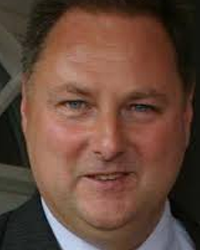 Role:

Executive Associate
Biography
Ron has over 35 year's experience of working in social housing, with both local authorities and housing associations, including over 20 years at Executive level.
Leading the successful stock transfer at East Staffordshire, he led the establishment of Trent & Dove Housing where he was Chief Executive from 2000 to his retirement in June 2015.
As CEO he led the change programme that transformed Trent & Dove into one of the top performing housing associations in the Country. Under his leadership Trent & Dove has maintained the highest governance and viability ratings since the establishment of the HCA; as well as numerous awards and accreditations for organisational and operational excellence.
He has also held Board positions at two Midlands housing associations, including Chair of Operations at Aspire Housing where he was part of the Board Steering group that set up PM Training social enterprise.
A respected business leader, Ron has been President Designate of the Chamber of Commerce and Chairman of the Stoke and Staffordshire Local Enterprise Partnership from 2012 to 2014. As Chair of S&SLEP Board he led highly successful negotiations with Government on both City Deal and Growth Deal.
His experience includes:
Organisation improvement
Culture change
Change management
Governance improvement
Risk management
Resident involvement