Teresa Sharman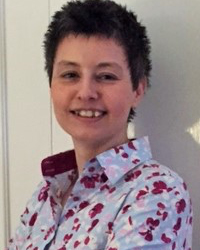 Role:

Executive Associate

Phone:

07810 897657
Biography
Teresa is an executive associate at Integer Advisory and specialises in risk, assurance and governance. She is professionally qualified in internal audit at the highest level, having achieved the Qualification in Internal Audit Leadership (QIAL), and is an Assessor on this qualification.
Teresa has over 18 years' experience advising clients in the Public Sector on their risk management, internal control, assurance and governance systems, initially working within Finance in a food manufacturing organisation and then in Internal Audit in the Social Housing Sector and subsequently in a national and then regional accountancy practice, auditing across a number of Public Sector areas.
Teresa has extensive experience across a variety of Public Sector areas and has experience in housing, health, the ambulance service and education. She became a Non-Executive Director at Saffron Housing Trust in September 2015 and now chairs the Audit Committee. Her appointment was specifically to bring extra challenge and rigor to the organisation's risk, governance and assurance areas.
Teresa is analytical and is able to get to grips with information quickly and constructively challenge senior management. Her approach is to work collaboratively with teams, senior managers and boards.
Teresa frequently advises clients on the adequacy of risk management systems, facilitates risk identification sessions and assists clients in the development of their risk appetite, including documenting this in a statement and its practical application. She has also developed assurance frameworks and mapping systems for clients and assisted in the training and implementation of these.
Teresa also assesses client compliance with Codes of Governance and governance related policies and procedures for example, whistle-blowing and anti-fraud policies and advises clients on a variety of governance matters.